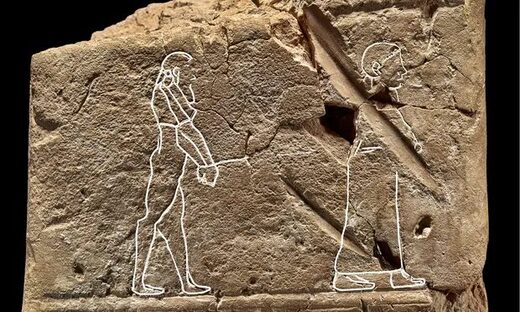 Its outlines are faint, only discernible at an angle, but the world's oldest drawing of a ghost has been discovered in the darkened vaults of the British Museum.
A lonely bearded spirit being led into the afterlife and eternal bliss by a lover
has been identified on an ancient Babylonian clay tablet created about 3,500 years ago.
It is part of an exorcist's guide to getting rid of unwanted ghosts by addressing the particular malaise that brought them back to the world of the living - in this case, a ghost in desperate need of a companion.
He is shown walking with his arms outstretched, his wrists tied by a rope held by the female, while
an accompanying text details a ritual that would to dispatch them happily to the underworld
.