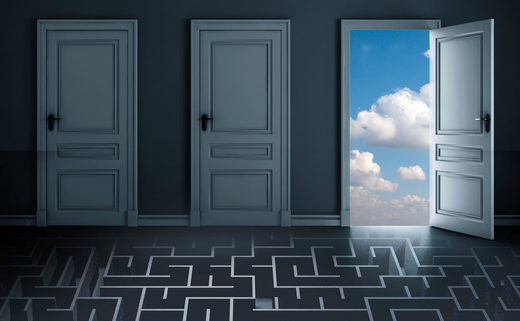 The great free will debate has raged for generations. But now we live in a world where the establishment intellectuals either deny freedom's existence completely, or tacitly accept it but can't adequately explain it. One poll showed that more than 40% of Americans didn't believe in free will. Given how fundamental free will is to everything about our lives - from our interactions with loved ones to our intellectual and career activities, and our legal systems - this is a scary thought.
Materialists will often cite finger-tapping experiments as evidence that free will doesn't exist. The brain shows signs of activity before subjects are consciously aware that they are going to move their fingers. But as Jordan Peterson and others have pointed out, this is not the only (or the best) interpretation of the data.
Today on the Truth Perspective, we take a look at Professor Peterson's
recent defense of free will
and share our thoughts on what free will is and isn't, and why it makes no sense to deny a certain type of freedom of will.
Tune in this Saturday, May 26, at noon Eastern Standard Time, and find out if you're a completely controlled automaton, an unlimited divine being, or just a regular part of creation with some degree of freedom and a whole lot of limitations.
Running Time:
01:40:17
Download:
OGG
,
MP3