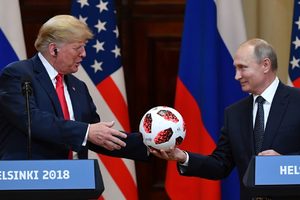 So much winning
Who controls the past controls the future. Who controls the present controls the past.
- George Orwell
Recent Comments
Tic toc, Clinton scum! Till we ALL are partying that you and your buddy's, including the last president, are in prison!!
---
Each so called disclosure, becomes more fantastical than the next. is it any wonder the vast majority of the public cant distinguish fact from...
---
Trump is clearly Saruman to Putin's Sauron. [Link]
---
Quoting Miles Mathis: "If you're not shaking your head you don't have a neck."
---
IF he REALLY cared, he'd let the purchases of BOTH systems happen. Then, NATO could see, in truth, how well our insanely oversold/overpitched F35...