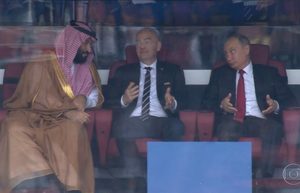 "That's life!"
Willing is not enough; we must do. Knowing is not enough; we must apply.
- Bruce Lee
Recent Comments
Consider: I read with some surprise that a freezer in a scientific establishment preserving brains of people with Alzheimer's had 'caught fire'...
---
John Kass waxes into silkiness himself when mentioning Mueller, doesn't he?
---
" He is a longtime conservative, and as such, he tends to mirror the worst excesses of the rightwing fringe. " So, Jason Colavito outs himself as...
---
Feet are the Pisces part of your body. Neglected, important, they connect your Spirit to Earth. A quarter of your bones are in your feet. Watch...
---
Highly simplistic view of a very complicated subject. What about age, gender, genetics and lifestyle as a child? People are like snowflakes; no...