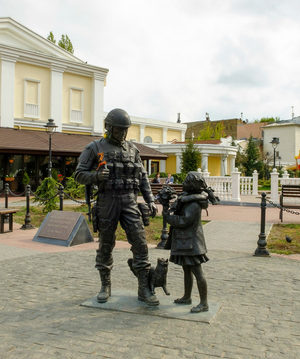 вежливым людям ('Monument to polite people'), Simferopol, Crimea
Every ten years or so, the United States needs to pick up some small crappy little country and throw it against the wall, just to show the world we mean business.
- Michael Ledeen
Recent Comments
I was surprised to read the comments on Russiagate at the end of the article. Are there people who believe that stuff? We should ask Disney to...
---
You ever wonder why nobody has ever seen a meteor hit the moon, raising a dust cloud big enough to be seen from Earth?
---
Scumbag manipulators of scumbag useful idiot-assassins, to be 'memory holed' by useful flunkies of PTB scum. And most proles are too scared,...
---
&.............Sheeples, the result is achieved, total disarmament of the Sheeples ! Criminals & police (sorry I repeat myself here) will...
---
What kind of group gives themselves permission to illegally invade a sovereign nation and murder the civilians & soldiers? Groups with bigoted...