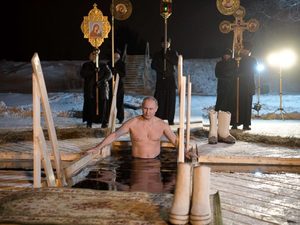 Epiphany
Each time we face our fear, we gain strength, courage, and confidence in the doing.
- Anonymous
Recent Comments
Well "technically" this is possible. It's all a question of timing. They could have extracted the texts for the IG before the purge. It's well...
---
Activists Lives Matter.... down with free speech... down with democracy... down with education... Down with Down... Social Justice Warriors unite,...
---
Excellent article Pierre. A nice companion watch for those interested is Cassie Jaye's The Red Pill, which is a documentary of the Men's Rights...
---
How ridiculous! Again, why would Assad use a gas attack when he is clearly winning? Anyone who would believe such nonsense can't have much going...
---
I still think they can do better...slackers....