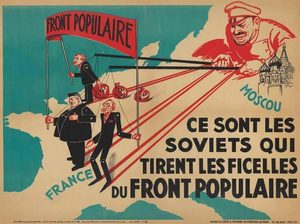 Plus ça change
The bourgeois produces the Bolshevist, inevitably as every half-truth at length produces the contradiction of itself in the opposite half-truth.
- D.H. Lawrence
Recent Comments
Amazing to see so many extensive comments. I go back to the pre-"Wave Series" era with LJK, C's, et. al., I have to say I'm pleased that the major...
---
I think the most evident result from this ultimatum will be a clear display of differences between us and europe/+rest of world, demonstrating us...
---
Correlation is NOT causation. R.C.
---
OK, I've read the headline. I know the points likely raised. 1. Red Green and R/Y, R/B or B/G Color blindness as being the two most common; 2....
---
"How is it that Amerikan Sheeple, once they learn they've been sheared by these blood-sucking NAY! Blood and Marrow, Life and Soul Sucking,...