About Joe
Name: Joe Quinn

An established web-based essayist and print author, Quinn is the co-host of the 'News Real' radio show on the Sott Radio Network and has been writing incisive editorials for Sott.net for over 10 years. His articles have appeared on many news sites and he has been interviewed numerous times by Sputnik News and Press TV. His articles can also be found on his personal blog JoeQuinn.net.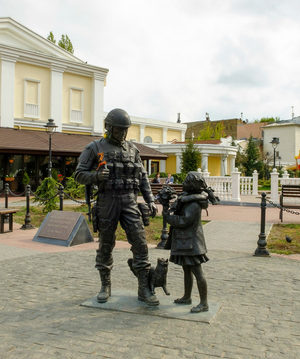 вежливым людям ('Monument to polite people'), Simferopol, Crimea
People are always teaching us democracy but the people who teach us democracy don't want to learn it themselves.
- Vladimir Putin
Recent Comments
Sounds like EU theory is slipping in the backdoor.
---
Stepping stone in one's awareness it seems.... like the flat earth hypothesis etc... all of which serve to test our abilities to think rationally...
---
She really is showing her idiocy these days.... we have to assume her job is to stall the process.... but do they really think that will work?...
---
Well, this is the case with most govts.... usually, the cops/judges/lawyers/media pundits and reporters et al... they are all part of the system,...
---
Same statements... "to keep people safe"... the govt goons say the same thing... arrest you, torture you etc... 'to keep you safe'... or to keep...