About Joe
Name: Joe Quinn

Joe Quinn is the co-author of 9/11: The Ultimate Truth (with Laura Knight-Jadczyk, 2006) and Manufactured Terror: The Boston Marathon Bombings, Sandy Hook, Aurora Shooting and Other False Flag Terror Attacks (with Niall Bradley, 2014), and the host of Sott.net's The Sott Report Videos and co-host of the 'Behind the Headlines' radio show on the Sott Radio Network.
An established web-based essayist and print author, Quinn has been writing incisive editorials for Sott.net for over 10 years. His articles have appeared on many alternative news sites and he has been interviewed on several internet radio shows and has also appeared on Iranian Press TV. His articles can also be found on his personal blog JoeQuinn.net.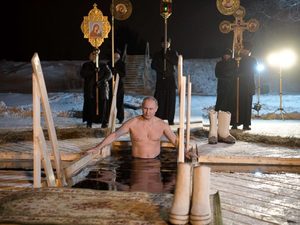 Epiphany
It wasn't the world being round that agitated people, but that the world wasn't flat. When a well-packaged web of lies has been sold gradually to the masses over generations, the truth will seem utterly preposterous and its speaker a raving lunatic.
- Dresden James
Recent Comments
Its interesting that the establishment now sees the US constitution as some sort of radical document. Its very telling of what our country has...
---
It's not even a niche market,comic book readers have no problem with black or gay characters.The problem is that those characters were boiled down...
---
Sessions is not only ignoring the 10th Amendment, he is ignoring actual federal crimes committed by Hillary Clinton and other Obama administration...
---
Mark, to understand what you're trying to say here would require acceptance of the premise that there is some difference between the "two"...
---
Maybe the Kurds will learn a valuable lesson,.. that, with friends like the US or Israel, who needs enemies?.