About Joe
Name: Joe Quinn

Joe Quinn is the co-author of 9/11: The Ultimate Truth (with Laura Knight-Jadczyk, 2006) and Manufactured Terror: The Boston Marathon Bombings, Sandy Hook, Aurora Shooting and Other False Flag Terror Attacks (with Niall Bradley, 2014), and the host of Sott.net's The Sott Report Videos and co-host of the 'Behind the Headlines' radio show on the Sott Radio Network.
An established web-based essayist and print author, Quinn has been writing incisive editorials for Sott.net for over 10 years. His articles have appeared on many alternative news sites and he has been interviewed on several internet radio shows and has also appeared on Iranian Press TV. His articles can also be found on his personal blog JoeQuinn.net.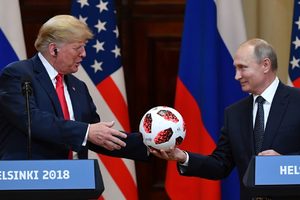 So much winning
Just look at us. Everything is backwards. Everything is upside-down. Doctors destroy health, lawyers destroy justice, universities destroy knowledge, governments destroy freedom, the major media destroy information, and religion destroys spirituality.
- Michael Ellner
Recent Comments
Sacha Baron Cohen is perfume.... nothing more.
---
Whoopi - Another intellectual liberal..... that looks like a blimp
---
I think... there is another way you can look at this. The leaders don't have control so instead all they do is try to give the impression they do....
---
Maybe the hypnogogic Fifth Dimension tie-dyed Dylon smock got to him Real name: Joanne Chesimard. Presumably, Assata Shakur is your superhero...
---
Spend enough years lying and your brain short circuits.