About Joe
Name: Joe Quinn

Joe Quinn is the co-author of 9/11: The Ultimate Truth (with Laura Knight-Jadczyk, 2006) and Manufactured Terror: The Boston Marathon Bombings, Sandy Hook, Aurora Shooting and Other False Flag Terror Attacks (with Niall Bradley, 2014), and the host of Sott.net's The Sott Report Videos and co-host of the 'Behind the Headlines' radio show on the Sott Radio Network.
An established web-based essayist and print author, Quinn has been writing incisive editorials for Sott.net for over 10 years. His articles have appeared on many alternative news sites and he has been interviewed on several internet radio shows and has also appeared on Iranian Press TV. His articles can also be found on his personal blog JoeQuinn.net.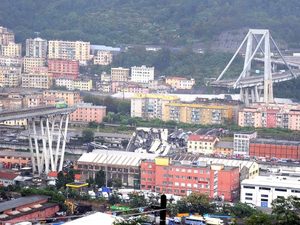 14 August 2018: Morandi Bridge in Genoa, Italy, collapses during a storm, killing 35 people
Shared pain is lessened; shared joy, increased - thus do we refute entropy.
- Spider Robinson
Recent Comments
Thank you. That was inspiring. America, you are sooo fucked. They convinced you that yours was the only way, then they robbed you of all your...
---
This Press group allowed for lies and propaganda about Marijuana to go unchallenged. Truly the largest conspiracy ever perpetrated EVER......
---
Chicago has 200 murders a week of blacks killing blacks and the sick liberal nation says nothing... Blacks kill whites every day, but again,.......
---
Sarah Jeong is on the New York Times editorial board even though she Tweeted about the joy she gets out of being "cruel to old white men." This...
---
Mainstream Media may not be fake ... But they are definitely LIARS.....