About Joe
Name: Joe Quinn

Joe Quinn is the co-author of 9/11: The Ultimate Truth (with Laura Knight-Jadczyk, 2006) and Manufactured Terror: The Boston Marathon Bombings, Sandy Hook, Aurora Shooting and Other False Flag Terror Attacks (with Niall Bradley, 2014), and the host of Sott.net's The Sott Report Videos and co-host of the 'Behind the Headlines' radio show on the Sott Radio Network.
An established web-based essayist and print author, Quinn has been writing incisive editorials for Sott.net for over 10 years. His articles have appeared on many alternative news sites and he has been interviewed on several internet radio shows and has also appeared on Iranian Press TV. His articles can also be found on his personal blog JoeQuinn.net.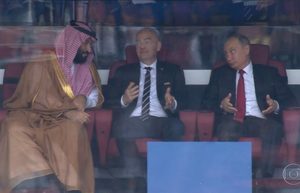 "That's life!"
A nation that is afraid to let its people judge the truth and falsehood in an open market is a nation that is afraid of its people.
- John F. Kennedy
Recent Comments
lilies well put, at least they wont go hungry, what else does this planet offer them, we have pretty much fucked it up especially for those that...
---
rings a bell from history, wasnt JFK going to pull the troops out of vietnam and end the war? but the elite or so called shit for brain money...
---
"A US president (genuinely) concerned about saving the lives of millions in other countries. We never thought we'd see the day." Hoping that was...
---
I enjoyed reading that.. thanks SOTT!
---
Dunno, which will be more shocking to discover for the human race: A. Aliens exist and are already here or B. Earth is a human-meat &...