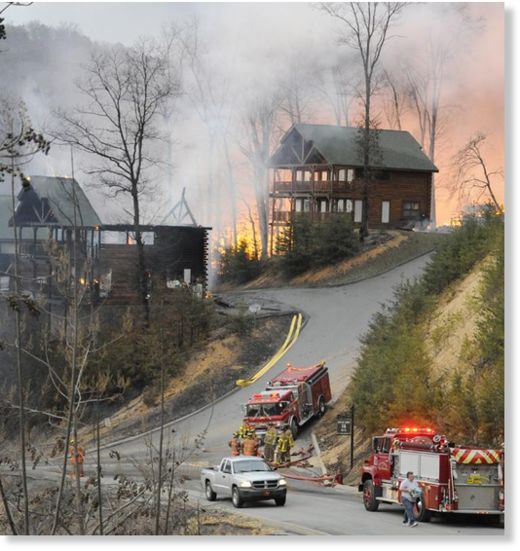 A wildfire burning in a resort area outside the Great Smoky Mountains National Park in eastern Tennessee has destroyed more than 30 large rental cabins.
The 145-acre fire was first reported around 5 p.m. EDT Sunday in Sevier County, said Ben Bryson, a fire resources coordinator with the Tennessee Division of Forestry. Smoke was reported to be visible from 25 miles away.
Bryson said early Monday that the fire was contained and not expected to spread.
Some of the cabins were occupied and about 150 to 200 people were evacuated, but no injuries were reported, Bryson said.
After dawn Monday, two Tennessee Air National Guard helicopters took off from nearby McGhee Tyson Airport. A state Forestry Division spokesman said the helicopters would be used to scoop up water from Douglas Lake and drop it on the fire.