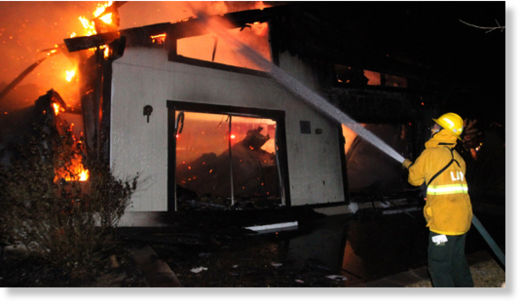 A brush fire fueled by 82 mph wind gusts burned more than 20 homes Thursday and forced thousands of people to evacuate their neighborhoods before firefighters stopped the flames' surge toward Reno.
About 2,000 people remained under evacuation orders late Thursday as 250 firefighters battled the blaze, said Reno Fire Chief Michael Hernandez, who warned that a full assessment might reveal even more damage.
There was one fatality in the fire area, Hernandez said, but he declined to provide more details, saying an autopsy would be needed to determine the cause of death.
The fire, of unknown origin, broke out shortly after noon in a valley along U.S. Highway 395. Soon, more than 10,000 people were told to flee their homes.