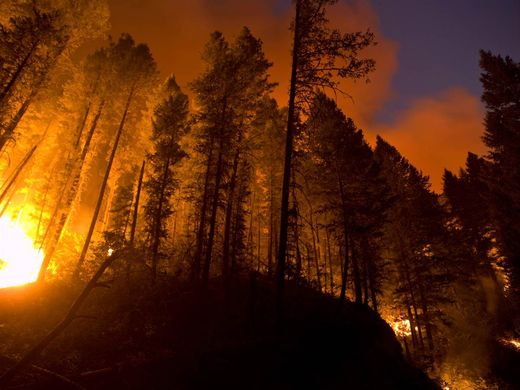 As a flurry of wildfires rage across the Western United States, firefighters on Monday were trying to gain control of the 15,000-acre Ponderosa fire in Northern California that began over the weekend.
Firefighters have only been able to contain five percent of the blaze, which is burning across both Tehama and Shasta counties.
The fire began on Saturday after lighting strikes hit the densely forested area about 170 miles north of Sacramento, according to The Associated Press. So far, it has engulfed more than 23 square miles near the Northern Californian towns of Manton, Shingletown and Viola, AP reported.
Seven structures have been destroyed. CAL FIRE spokesman Daniel Berlant said at least 3,000 homes remain threatened along with more than 300 other structures, AP said.