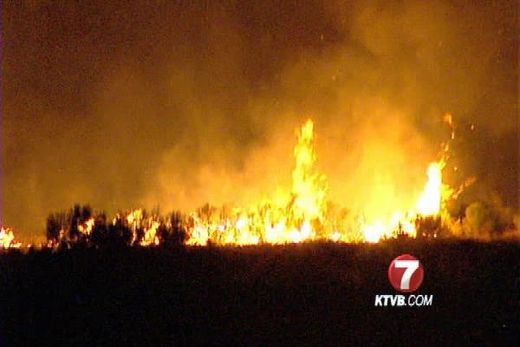 Firefighters say lightning is likely responsible for three grass fires early Saturday morning in the Boise area.
Crews responded to a fire off Highway 55 by the Shadow Valley Golf Course, a small grass fire near Broadway and Myrtle and a large fire near Gowen and Orchard.
It made for a busy morning for fire crews, which turned into a busy afternoon as crews continued to fight the fire off Highway 55.
Firefighters said it's just unfortunately that time of year when weather, heat, and fuels combine to create a demand on their resources.
"Last night was very busy when that lightning storm rolled in," said David Cooper, the Boise Fire Battalion Chief. "We had multiple grass fires going on."