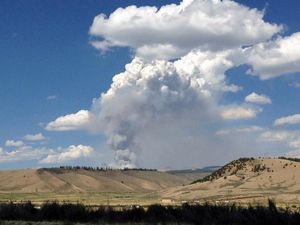 A ninth wildfire began burning near Leadville on Saturday afternoon.
The Treasure Fire has burned 20 acres near Fremont Pass, between Leadville and Copper Mountain Resort.
According to Keith McMillan of Red, White and Blue Fire Department, the wildfire is burning in forest land on the west side of State Highway 91.