Wildfires
fidockave213
Youtube
Mon, 03 Jun 2013 15:04 UTC
---
RT.com
Sun, 02 Jun 2013 16:09 UTC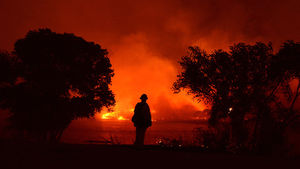 Some 2,000 homes have been evacuated in Southern California as firefighters struggle to contain tens of thousands of acres of wildfire amid extremely hot, dry and windy weather. Two major blazes in New Mexico have also spiraled out of control.
The Powerhouse Fire, which broke out near a Santa Clarita hydroelectric plant in the Los Angeles County on Thursday, has more than tripled in size overnight. A total of 2,100 personnel are now fighting the fire, with air tankers and helicopters deployed to the scene.
---
2011MESSAGE
YouTube
Wed, 29 May 2013 16:26 UTC
Comment:
See also
Video: Strange weather phenomena for the first days of May 2013
We suspect that the Cyprus fireball video midway through the above compilation of strange weather events in the second half of May is faked. Contrary to the original YT uploader's claim, there were no NASA reports of this alleged fireball event. In fact, there were no other reports at all.
---
Ed Payne and AnneClaire Stapleton
CNN
Tue, 28 May 2013 16:52 UTC
Crews in Southern California struggled to get the upper hand on a fast-moving wildfire in Santa Barbara County early Tuesday.
Known as the White Fire, the blaze had already charred some 1,000 acres after getting its start Monday afternoon, U.S. Forest Service spokesman Andrew Madsen said. The flames were 5% contained.
The Forest Service expects to have 700 personnel in place Tuesday morning.
---
2011MESSAGE
Youtube
Wed, 15 May 2013 08:29 UTC
---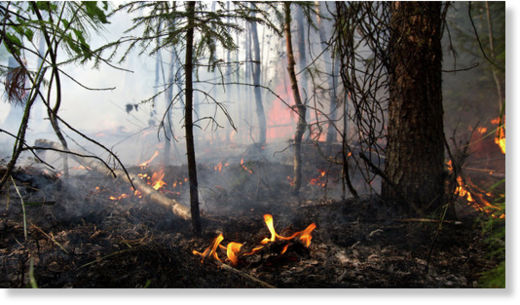 Firefighters have extinguished 15 out of 25
forest fires
in the Russian Far East over the past 24 hours, the regional forestry department reported Saturday.
"Out of 25 forest fires, 15 have been put out, seven are active in the Republic of Sakha [Yakutia], with one of them contained, and three others have been contained in the Khabarovsk Territory," the department said in a statement.
Over the past day, fire covered some 936 hectares in the region. As of Friday morning, the figure was nearly 13,000 hectares.
---
RT
Wed, 08 May 2013 16:34 UTC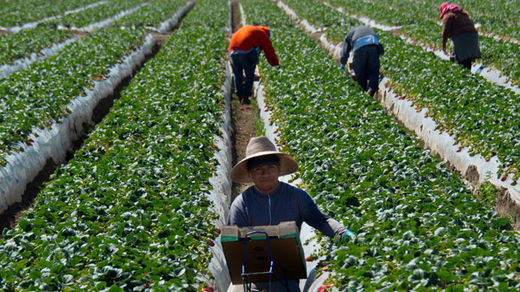 A group of farm laborers who chose to seek shelter from the suffocating smoke of a California wildfire last week were terminated for taking a break.
At least 15 workers at Crisalida Farms in Oxnard, California, found themselves struggling to breathe last week as the Camarillo Springs wildfire blackened the sky with smoke and ash. The blaze damaged more than a dozen houses, threatened 4,000 homes, and
burned
a store of highly toxic pesticides that caught fire at an agricultural property.
Located just 11 miles south of the fire, workers at the Southern California strawberry farm had a difficult time breathing as they laboriously worked in the fields. Their boss had warned them that taking a break would compromise their jobs, and they were faced with a dilemma.
"The ashes were falling on top of us,"
one of the workers told NBC LA. "[But] they told us if we leave, there would be no job to return to."
---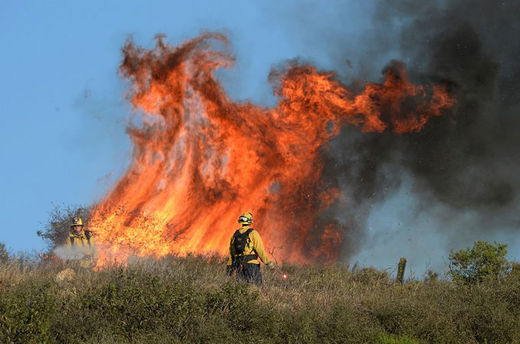 The country endures the extremes of weather from record breaking snowfall to raging wildfires.
The start of May has been a strange one for the USA. It seems that nature can't decide if it's winter or summer.
Heavy rain has flooded parts of Key West in southern Florida. Two days of torrential downpours have led to flooding and in the last 24 hours, 109mm more rain fell across the island.
The rain has flooded homes and businesses and forced the closure of a number of roads.
Whilst rain is the problem in Florida, elsewhere winter is still winning. Heavy snow has smothered parts of the Plains and the Midwest.
Some of the worst weather was in the state of Minnesota, where the snow set new records.
---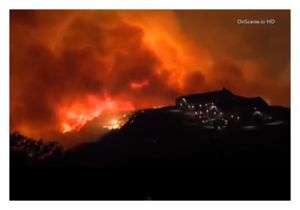 A massive fire in Ventura County, Calif., that started early Thursday (May 2) has gobbled up thousands of acres of brush and is headed toward the ocean near Malibu.
The blaze erupted at about 6:30 a.m. local time (9:30 a.m. EDT) Thursday off the Southbound 101 freeway, threatening hundreds of homes in Newbury Park and Camarillo, the
LA Times
reported. The flames had consumed 10,000 acres of brush and was 10 percent contained as of early Friday morning,
NBC News
reported, and had reached within "seven or eight miles" of the city of Malibu.
The so-called Springs fire caused the shutdown of a 9-mile stretch of Pacific Coast Highway and the evacuation of hundreds of Ventura County residents as it crept toward the coast.
Very low humidity and balmy spring temperatures, combined with the dry brush and the blustering
Santa Ana winds
, created the perfect conditions for the wildfire, which is unusual for this time of year.
---
Firefighters were able to beat back a powerful wildfire that bore down on a dry Southern California city, limiting the damages to a single house and curbing the threat to hundreds more. But the difficult conditions that helped fuel the 4 1/2 square-mile blaze in Riverside County on Wednesday could be even worse in parts of the state Thursday.

"Today was a transition day," state fire spokesman Julie Hutchinson said. "Tomorrow is the big wind day" Winds of 20-30 mph are expected, along with nearly non-existent humidity and an abundance of wildfire fuel. "The grass, brush and trees are very volatile. They're ready to burn," Hutchinson said. "Everything is just very dry. And not just in Southern California, statewide."

Forecasters said high pressure would send strong winds through Southern California's passes and canyons and near coastal foothills Thursday.


---