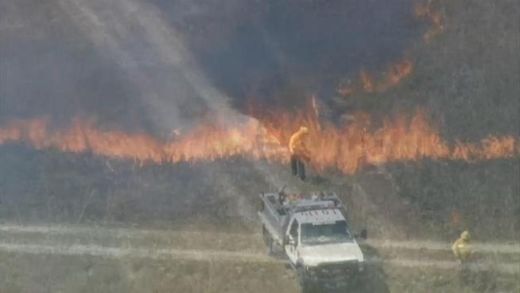 A 350-acre wildfire in western Broward County west of U.S. 27 was declared contained late Monday afternoon and caused no damage, according to fire officials.
"There may be a little smoke, but we consider it out," said Scott L. Peterich of the Florida Forest Service.
The fire started Sunday and stayed west of Pines Boulevard and north of Interstate 75, Peterich said. He said the fire was brought under control by 4:45 p.m. Monday.
Fire officials stayed in touch with Florida Highway Patrol officers in the event that smoke advisories would be needed before the afternoon commute. That did not prove to be the case, Peterich said.
The cause of the fire is unknown
, Peterich said.
Rainfall totals for Broward County are about normal for the winter dry season, according to Barry Baxter, a forecaster at the National Weather Service. In Fort Lauderdale, 22.34 inches of rain have been recorded since Oct. 1, he said.