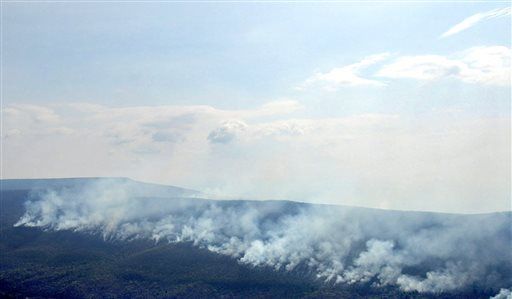 A fast-moving wildfire at the southern edge of the Catskill Mountains has forced some homeowners to evacuate.
The fire, which started just before noon on Sunday in the Town of Mamakating, has affected more than 1,700 acres of the Shawangunk Ridge State Forest.
The Ulster County Sheriff's Department asked some residents in the Cragsmoor area to play it safe and leave their homes.
Sullivan County safety officials say more than 20 fire companies are trying to prevent the fire from spreading as they work to extinguish the flames.
Officials say no homes have been damaged yet because the fire has been confined mainly to the forest.
The blaze is believed to have been started by a homeowner burning debris outdoors.