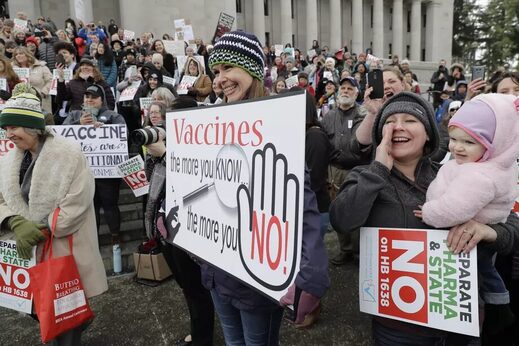 I wrote
First, Do No Harm: If Primary Healthcare Remains Shut Down, Toll on Elderly Will be Worse Than COVID-19
back in March 2020. My prediction turned out to be correct. During this time, the COVID-19
pseudo-reality
has made Primary Health Care almost unrecognizable.
I became determined over the last year of my practice to prioritize anything life-threatening or related to Primary Health Care, leaving bureaucracy or follow-ups related to the 'pandemic' (which is really one of people with NO symptoms, at all) as my last priority (and got a hard time from administration for doing that). It made me realize not only the damage done to our society, but also the absurdity of everything today.
Now the vaccination campaign has begun in earnest, and so has the winter flu season. After a summer and autumn of no typical COVID-19 cases, doctors are starting to see some action again. Some are coming to me with symptoms of the COVID-19 pneumonia we saw back in springtime (and earlier). I suspect that the thousands of people who have already received the experimental vaccines - approved against
common sense and precautions
- have something to do with this uptick. Thus, I feel compelled to write again, out of concern for the millions who are considering getting vaccinated - either because they believe the COVID-19 vaccines will protect them, or because they feel they have no choice other than to take them.