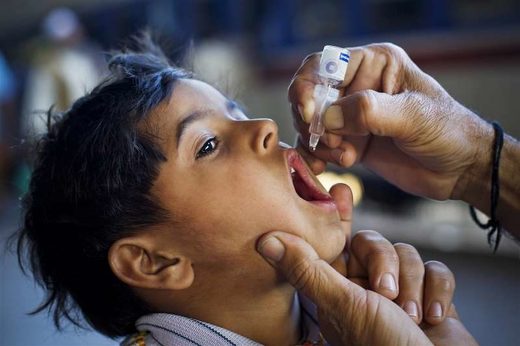 To stem a growing polio crisis, health officials are accelerating the development of a new oral vaccine with plans for
emergency approval
and deployment in regions with active polio transmission as early as June 2020. The new vaccine, called nOPV2,
might
conclusively end the outbreaks, caused by the live virus in the vaccine reverting to a virulent form. But expedited approval means skipping the real-world testing of large clinical trials.
Instead, key questions about the vaccine's effectiveness will be answered in the field.
Comment:
And the children who
suffer
the consequences be damned?
"
The nOPV strains have been tested in a small number of volunteers
and we do not see reversion to neurovirulence," says
Vincent Racaniello
, a virologist at Columbia University, "but when they are used for mass immunization of millions of individuals, rare events can become evident."