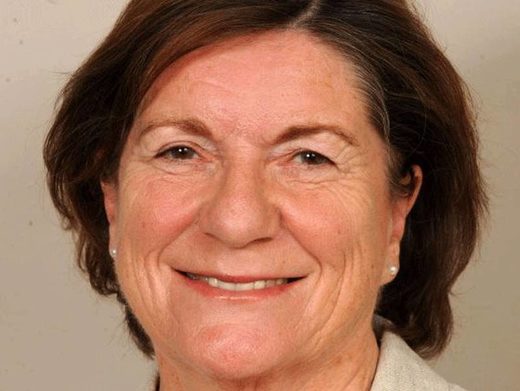 Baroness Tonge suggests Israeli actions to blame for 'reigniting' hatred against Jewish people
Baroness Tonge has been accused of antisemitism over a social media post in which she blamed the Israeli government for the hatred behind the mass shooting in Pittsburgh that claimed the lives of 11 people.
The independent peer - who resigned from the Liberal Democrats in 2016 - criticised the country on Facebook in the immediate aftermath of the attack on the Tree of Life synagogue.
She wrote: "Absolutely appalling and a criminal act, but does it ever occur to Bibi and the present Israeli government that it's actions against Palestinians may be reigniting antisemitism?"
"I suppose someone will say that it is antisemitic to say so?"
Plenty of people on social media did say so, condemning her remarks and urging fellow peers to remove her from the House of Lords.
More than 3,000 people have signed a change.org
petition
demanding her expulsion from the chamber.
The politicians was a Liberal Democrat MP between 1997 and 2005. After losing her seat in Richmond Park, the party made her a life peer.
But in 2016 she was
suspended
over allegations of antisemitism, leading her to quit the party.
The charity Campaign Against Antisemitism said the Liberal Democrats, having secured her seat in the Lords, should now "actively campaign for her removal".
James Cox, the Lib Dems' parliamentary candidate for Bristol West, also tweeted: "If there is a way to remove her from the Lords it should be pursued immediately."
The historian and screenwriter Alex von Tunzelmann said her remarks following the Pittsburgh tragedy were "outrageous, antisemitic and deeply stupid".
Michael Dickson, executive director of educational organisation Stand With Us, told
The Jewish Chronicle
: "The rock cold heart of Baroness Jenny Tonge was on display for all see. Following the slaying of Jews in synagogue at prayer, she excuses the motivation of the murder, never missing an opportunity to defame the world's only Jewish country."
Labour MP Jess Phillips said she was "appalled by the blatant propaganda and antisemitism on display".
In 2016 Baroness Tonge chaired an event in parliament at which speakers
reportedly compared Israel to Isis
, and suggested Jewish people were to blame for the Holocaust.
The same year the independent peer
claimed
Israel's treatment of Palestinians was a "major cause" behind the rise of Isis.
She said Israel was "creating a generation of terrorists".
Adam Forrest is a freelance journalist who writes regularly for The Big Issue UK, covering current affairs and human interest stories