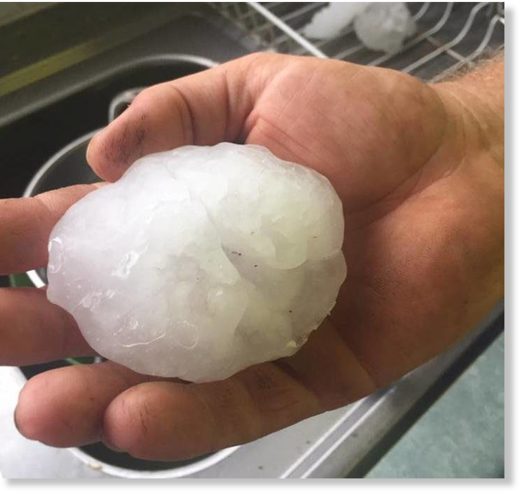 Rollands Plains and Kundabung on the New South Wales mid-north coast were pummelled by "life-threatening" hailstones measuring up to 9 centimetres on Wednesday afternoon.
Mark Wilgar from the Bureau of Meteorology described the hailstones as "extraordinary".
"That's probably life-threatening at that size," Mr Wilgar said.
"With an impact that would be like, somebody standing on a cloud and throwing a cricket ball at your head.
"Unbelievable stuff, mother nature showing off again. It seems so outrageous."