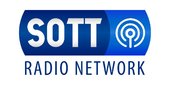 On this week's episode of 'Connecting the Dots' on SOTT Talk Radio, hosts Joe, Niall and Juliana discussed the G20 meeting in Australia, where the main item on the agenda was... Putin-bashing! If you're looking for true commentary on the G20 meeting because you couldn't find it anywhere on the lamestream media, this show is for you!
Also discussed: do Western leaders actually believe the lies they peddle? Or are they so invested in their 'dynamic narratives' that they will never ever, see the error of their ways?
Where did travelling, political freak-shows like the G-country meet-ups originate anyway? Believe it or not, the Bilderbergers and the 'green' environmental movement!
Noting how the West continues to target Russia's economy, and thus hurting Ukraine's economy in the process, your hosts considered what economic collapse in the US might look like. Will 'austerity' measures and backfiring sanctions cause the West to implode in on itself?
And stay tuned for this week's Extreme Weather Update: the 'Bering Bomb' polar vortex - did Russia send it to America as a gift?
Running Time:
02:13:00
Download:
MP3