New areas under threat after 1,700 homes were cleared out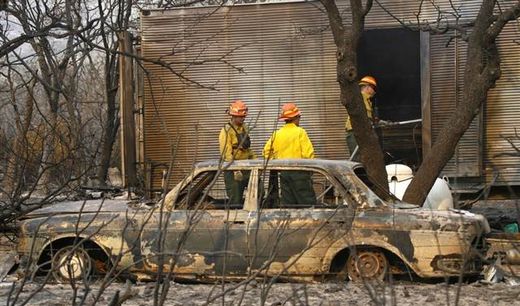 Another afternoon flare-up of the fire outside Sierra Vista, Ariz., was expected Friday, triggering new evacuations a day after 1,700 homes were cleared out.
The wildfire in southern Arizona's Coronado National Forest is within a few miles of Sierra Vista, population 40,000, and has destroyed or damaged at least 47 homes and 10 other structures over 18,000 acres.
The number of firefighters deployed has grown to nearly 800, and soldiers from a nearby Army base were being trained to battle the fire should it enter the base.
Officials on Thursday closed off a 12-mile stretch of State Route 92 due to the conditions from the Monument fire. One county official driving along a still open section of SR 92 said he saw flames as tall as 40 feet on either side of the highway Thursday afternoon.
Police and fire officials used sirens and speakers to exhort residents in the unincorporated area of about 3,200 homes to flee, azcentral.com reported.
Many people trying to flee were caught in traffic jams as roadblocks impeded their progress, azcentral.com reported.