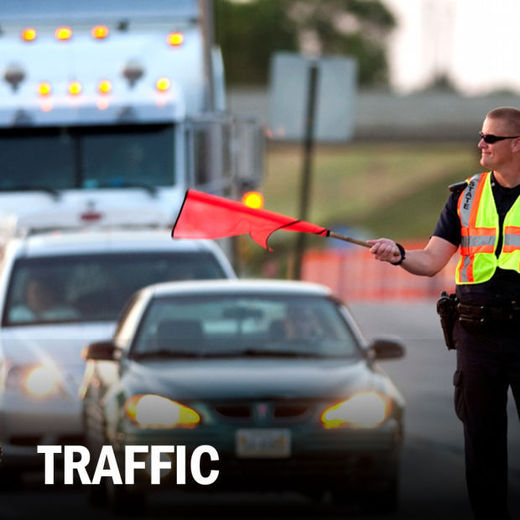 High winds Tuesday pushed a wildfire onto Interstate 80 in central Nebraska and toppled a tractor trailer in western Iowa, tying up interstate traffic in both cases.
Meanwhile, forecasters said to be prepared for "even stronger winds," issuing a high wind watch for Thursday.
The wildfire, whipped by 30 mph winds, closed the westbound lanes of Interstate 80 near Aurora for about one hour.
Area firefighters fought the large grass fire, which started on the north side of the interstate near Hampton at about 2:40 p.m., according to the Nebraska State Patrol office in Grand Island.
Westbound lanes of the interstate were closed at the Hampton interchange and traffic was briefly detoured. Eastbound traffic continued to move slowly through the area.
The fire was brought under control and the westbound lanes were re-opened at about 3:40 p.m., a State Patrol dispatcher said.
Patrol Lt. Bill Keeling said the grass fire was big enough to obscure visibility in the westbound lanes of the interstate.
He did not know what caused it.
The plume of smoke was visible for a time on National Weather Service radar.
Daryl Blue of Lincoln was driving to Shelton on Tuesday when he came upon the fire.
"I have never been so scared in my life," Blue said. "It jumped over from the cornfield to the interstate. The smoke was so thick, we were almost at a dead stop."
At one point, Blue said the fire jumped to the median.
"My pickup started filling up with smoke," Blue said.
High winds roared across much of Nebraska on Tuesday, with gusts of more than 50 mph reported from Valentine to Omaha.
Some of the fastest came at Eppley Airfield, where winds gusts reached 55 mph, the service reported.
The wind was blamed for overturning a truck and trailer on Interstate 80 in Council Bluffs, Iowa, about 12:30 p.m., blocking the westbound lanes near the Missouri River bridge for about an hour.
In Lancaster County, the wind tore down tree limbs near 96th Street and Roca Road and Northwest 123rd Street and Trails Ends, according to the Lancaster County Sheriff's Office.
National Weather Service Meteorologist Scott Dergan said an intense low pressure system across the Dakotas and Minnesota produced a cold front across Nebraska that propelled Tuesday's high wind gusts.
The weather service says Wednesday should be calm with highs reaching the mid-40s.
The service has the area in a high wind watch for Thursday, when winds across Nebraska could be stronger than they were Tuesday, Dergan said.
On Thursday, highs should hold in the 30s with flurries a possibility.