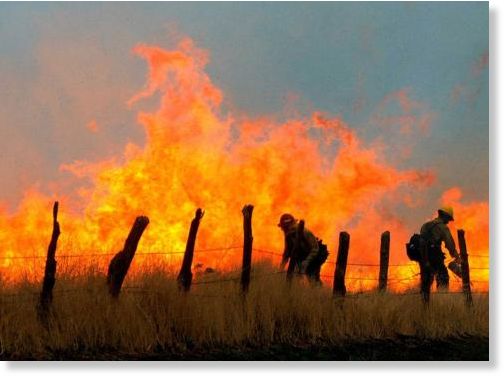 Monster tornadoes, historic floods, massive wildfires and widespread drought: Springtime has delivered a wallop of weather-related destruction and misery across much of the nation this year. And it may all be related.
Never mind the debate over global warming, its possible causes and effects. We've got "global weirding."
That's how climatologist Bill Patzert describes the wide range of deadly weather effects that have whipped the nation this year, killing hundreds of people and doing billions of dollars in damage to homes, businesses, schools and churches.
"Sometimes it gets wild and weird," says Patzert, a research scientist at NASA's Jet Propulsion Laboratory in Pasadena, Calif.