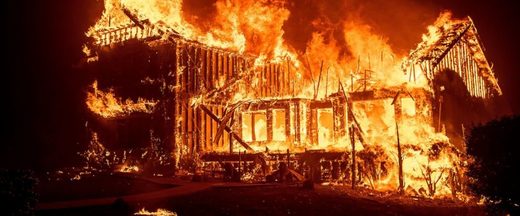 The death toll in California has risen to 42 and 228 people are still missing as three major wildfires continue to sweep across the state. An estimated 250,000 people have been displaced from their homes.
Thirteen more people were confirmed dead from the "Camp Fire" in Paradise, northern California, taking the toll in that area to 42 and
making it the deadliest fire in California history.
Paradise, some 90 miles (145 km) north of Sacramento, has been completely destroyed by the blaze, with the authorities saying that up to 90 percent of the residents lost their homes. The death toll is expected to rise.
An estimated quarter million Californians have been forced to flee their homes to escape the three blazing infernos across the state. Strengthening winds mean the flames are
expected
to spread even further by Tuesday.
So far, the fires have spread to some 400 square miles (1,040 square km) as some 8,000 firefighters are still unable to contain the inferno.