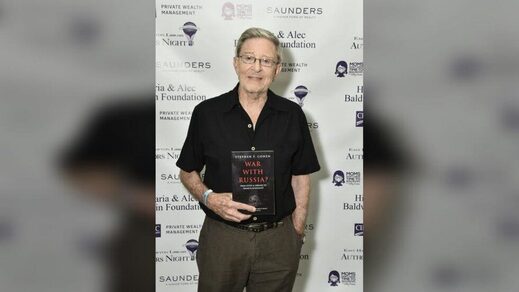 Stephen F. Cohen, the leading American Russia expert of his generation and a celebrated historian of Russia and the Soviet Union, who became a vocal critic of Washington's "new Cold War" with Moscow, has died at the age of 81.
Cohen succumbed to lung cancer at his home in Manhattan, on Friday, according to his wife Katrina vanden Heuvel, who is also the part-owner and publisher of The
Nation
magazine, where he worked as a contributing editor.
A native of Kentucky, he was a prolific and prominent scholar in his field, serving as a professor emeritus of Russian studies at Princeton University and New York University. As a frequent visitor to Russia, Cohen became well-connected among leading Soviet dissidents, politicians and thinkers in the 1980s, even befriending Soviet premier Mikhail Gorbachev.