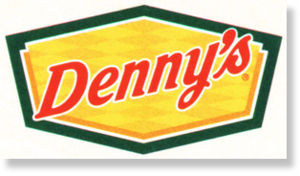 Police say a Wisconsin man took the Denny's restaurant chain slogan "America's diner is always open" too far, marching into one of the restaurants, announcing he was the new boss and cooking himself dinner.
James Summers walked into a Madison Denny's on Tuesday dressed in a maroon tie and black trench coat and carrying a briefcase, according to police. He strode into the manager's office, told her he was the new general manager and then fixed himself a burger, fries and a soda before police arrived.
"This is why you don't dine and dash, kiddies," Summers yelled out to diners as officers took him away, police said in a release.
Police found a stun gun in a hip holster under his coat and crack pipes in his briefcase, a criminal complaint showed. Prosecutors charged him Wednesday with disorderly conduct and possession of drug paraphernalia, both misdemeanors, and felony possession of an electronic weapon.
According to the complaint and the police news release, Summers, 52, entered the Denny's and found restaurant manager Tracy Brant counting out the day's receipts in a back office. He announced he was her new general manager and would be starting work that evening.