Society's Child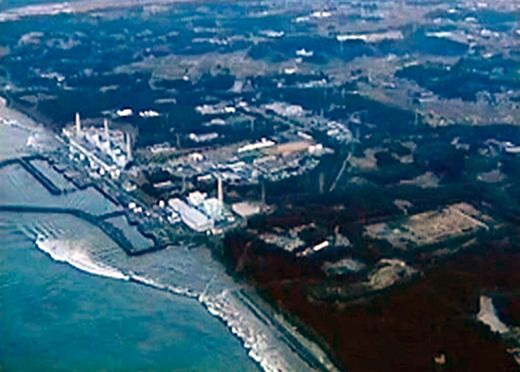 ---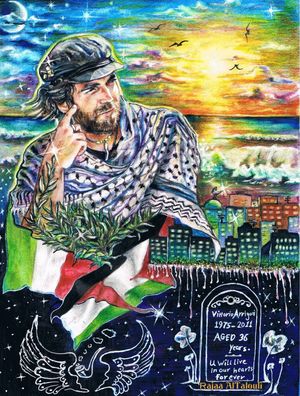 The grandson of Italian Resistance Fighters in WWII, it was natural for 'Vik' to rally for the downtrodden people of Gaza, who are forced to live like animals behind fences and walls...
"I have seen my brother Vik's body and his death certificate, but Vik is not dead".
It is hard to imagine that a year has passed since Ken O'Keefe said those words from Gaza. There were a few hours when the famed Italian peace activist Vittorio 'Vik' Arrigoni, remained missing, and that was a tense period, but it didn't last long enough and soon came the word that this courageous man and friend of so many, was dead, brutally murdered.... gone.
Vik wanted to remind people that at the core of each one of us is our humanity, it is what we have in common, a starting point.
His favorite slogan; words he will always be known for... 'Restiamo Umani' -
'Stay Human
', has taken off all over the world.
Few people who ever walked the face of this earth were more human or more humane than this man who was a member of the group, ISM, International Solidarity Movement, and it is Vik who revived the movement after the loss of two other western ISM members, killed by Israeli military.
US national Rachel Corrie was crushed to death by an Israeli bulldozer in March 2003, and a month later Briton Tom Hurndall was shot and critically injured by an IDF sniper, dying from the wound in January 2004.
---
Christina England
VacTruth
Fri, 13 Apr 2012 16:06 UTC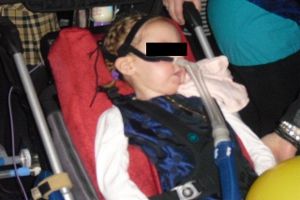 **Names have been changed to protect the identity of this family. All quotes are mother's exact words and it must be noted that her first language is not English.
Emma is a six year old little girl who is suffering from severe vaccine damage which has been verified by several leading experts. Emma is totally paralyzed and unable to move any part of her body. She cannot speak and breaths with the aid of a small tube inserted through a tiny incision in her windpipe called a tracheotomy.
Instead of the help and compensation her family should be receiving, Emma has been stolen by the state and spends her days in what her mother describes as a
'dreadful institution for the disabled'
. Instead of the support Emma's mother needs to come to terms with what has happened to her daughter she has been accused of trying too hard to find answers and get the professional help that she believes her daughter needs.
Ms X, Emma's mother, is devastated and says that she did nothing wrong. She told me:
"I have a clean criminal record, I have no history of substance abuse of any kind, no rehab no nothing!! All I am guilty of is sometimes acting on fear my daughters time was running out.
I want her out of there NOW!!!
---
"I never signed up for him to be tortured, terrorized and abused," Cheryl McCollins told a jury on Tuesday. "I had no idea, no idea, that they tortured the children in the school."
In February, we
reported
Ms. McCollins' plight and her calling for the public viewing of startling footage of her then 18 year-old son, Andre, receiving 31 electroshocks at Judge Rotenburg Center for the disabled (JRC) for not removing his jacket.
In 2002, Andre, now 27, had been zapped, restrained, sprawled out face down with a helmet, and shocked another 30 times anytime he flinched or screamed out in pain. The aversive shock "treatment" continued all day with no food, water, or bathroom breaks.
---
David S. Martin
CNN
Sun, 15 Apr 2012 11:22 UTC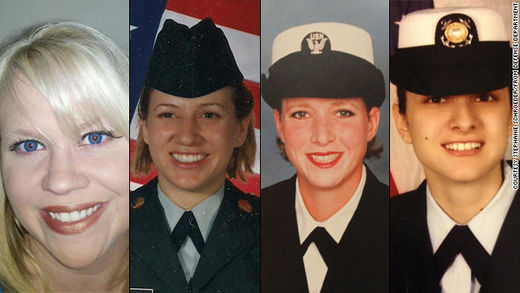 Editor's note: CNN's Dr. Sanjay Gupta will report further on allegations of sexual assault in the military Saturday and Sunday April 21 and 22 at 7:30 a.m. ET on "Sanjay Gupta MD" on CNN.
Stephanie Schroeder joined the U.S. Marine Corps not long after 9/11. She was a 21-year-old with an associate's degree when she reported for boot camp at Parris Island, South Carolina.
"I felt like it was the right thing to do," Schroeder recalls.
A year and a half later, the Marines diagnosed her with a personality disorder and deemed her psychologically unfit for the Corps.
---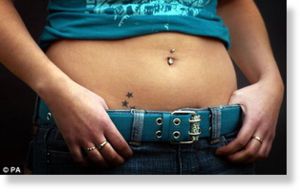 US, Dallas, Georgia - A middle school student was charged after she pierced the belly button of a fellow classmate, according to officials at the school.
The student at the Moses Middle School in Dallas, Georgia told police she learned how to do the piercings by watching YouTube
Officials said she had plans to pierce the navels of other students in time for an upcoming spring break.
She was not identified by name, age or grade because she is a juvenile.
Police were alerted to the situation by a principal at the school, who called authorities to report that a student had pierced the navel that belonged to another student.
However, the girl told authorities that she did not have plans to pierce anyone else's belly buttons.
---

US, Massachusetts - A wild shootout erupted yesterday morning in a usually quiet Chicopee neighborhood as police returned fire against a crazed gunman who unleashed a hail of bullets from a house, shattering windows, piercing cruisers and wounding a state trooper before police found him dead inside once the gunsmoke settled, officials and witnesses said.

Springfield resident Carlos Laguer, 41, has a long record and a violent past, according to police, and used a high-powered rifle to create pandemonium after he barged into a West Street house.

A man inside fled while screaming "get away from me."

"The guy looked scared," Joseph Kacznyski, 47, a disabled Iraq veteran, said of the man running from the gun-wielding intruder. "All of a sudden, he tore off a few rounds at me and (the man running). I heard a bullet whiz by my head."

"People were running for their lives," said Ward Hamilton, 41, a driver for Central Oil, who raced from his office after hearing the first of what he estimated were 30 rounds fired. "He was just randomly shooting at anyone and anything."
---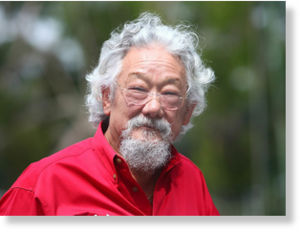 Canadian environmentalist David Suzuki has stepped down from the board of his foundation over fears his political views could put its charitable status at risk as Ottawa cracks down on organizations deemed to be too politically active.
In a letter to his supporters on Friday, the former
Nature of Things
host said he left the David Suzuki Foundation's board of directors because he wanted to be able to speak freely "without fear that my words will be deemed too political and harm the organization of which I am so proud."
The March 30 budget said charities would soon have to report more information about their political activities and sources of foreign funding.
They'd also have to limit spending on advocacy to 10% of their budget.
---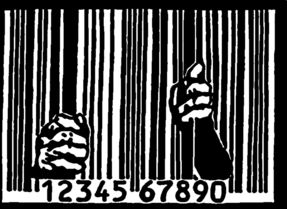 "Mass incarceration on a scale almost unexampled in human history is a fundamental fact of our country today - perhaps the fundamental fact, as slavery was the fundamental fact of 1850. In truth, there are more black men in the grip of the criminal-justice system - in prison, on probation, or on parole - than were in slavery then. Over all, there are now more people under 'correctional supervision' in America - more than six million - than were in the Gulag Archipelago under Stalin at its height." - Adam Gopnik,
The Caging of America
.
In an age when freedom is fast becoming the exception rather than the rule, imprisoning Americans in private prisons run by mega-corporations has turned into a cash cow for big business. At one time, the American penal system operated under the idea that dangerous criminals needed to be put under lock and key in order to protect society. Today, as states attempt to save money by outsourcing prisons to private corporations, the flawed yet retributive American "system of justice" is being replaced by an even more flawed and insidious form of mass punishment based upon profit and expediency.
As author Adam Gopnik reports for the
New Yorker
:
[A] growing number of American prisons are now contracted out as for-profit businesses to for-profit companies. The companies are paid by the state, and their profit depends on spending as little as possible on the prisoners and the prisons. It's hard to imagine any greater disconnect between public good and private profit: the interest of private prisons lies not in the obvious social good of having the minimum necessary number of inmates but in having as many as possible, housed as cheaply as possible.
Consider this: despite the fact that violent crime in America has been on the decline, the nation's incarceration rate has tripled since 1980. Approximately 13 million people are introduced to American jails in any given year. Incredibly, more than six million people are under "correctional supervision" in America, meaning that one in fifty Americans are working their way through the prison system, either as inmates, or while on parole or probation. According to the Federal Bureau of Prisons, the majority of those being held in federal prisons are convicted of drug offenses - namely, marijuana. Presently, one out of every 100 Americans is serving time behind bars.
---
Jason Burke, Amelia Gentleman & Philip Willan
The Observer
Sun, 01 Oct 2000 17:50 UTC
Britain is a key link in the biggest ever international investigation into the production and supply of paedophile 'snuff' movies - in which children are murdered on film - an Observer investigation can reveal.

The key suspect in the inquiry, a Russian who was arrested last week in Moscow for distribution of thousands of sadistic child porn videos and pictures, was traced following the seizure of his products from British paedophiles.

Dmitri Vladimirovich Kuznetsov, a 30-year-old former car mechanic in Moscow, was identified after British Customs and police traced the origin of violent child porn videos found in the UK back to Russia.

Last week Italian police seized 3,000 of Kuznetsov's videos on their way to clients in Italy, sparking an international hunt for paedophiles who have bought his products. The Italian investigators say the material includes footage of children dying during abuse. Prosecutors in Naples are considering charging those who have bought the videos with complicity in murder. They say some may have specifically requested films of killings.
---