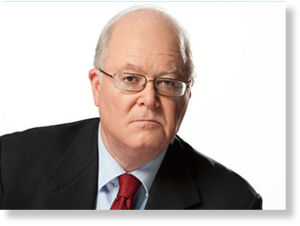 The Catholic League for Religious and Civil Rights defamed a man who says he is a victim of priestly sex abuse as a drug-abusing murderer and a Catholic-hating bigot, the man claims in court.
Jon David Couzens Jr. sued The Catholic League for Religious and Civil Rights, its President William Donohue, the KC Catholic League, KC Catholic League President Joe McLiney and KC Catholic League Capacity Secretary James O'Laughlin, in Jackson County Circuit Court.
Couzens claims Donohue defamed him in statements responding to the Kansas City Star's three-part series on priestly abuse, written by Judy Thomas in December 2011.
The series centered around Couzens' claims - and subsequent lawsuit against the KC Diocese, Msgr. Thomas O'Brien and Fr. Isaac True - that he and three other altar boys, one of whom committed suicide, were sexually abused in the early 1980s.
"Thomas' entire soap-opera yarn concerns the allegations of Jon David Couzens," Donohue said in a statement posted on the Catholic League's website.
"He says that a priest molested him and three other altar boys back in the early 1980s. But why should we believe a man who only now is coming forward with his tale - he never told a single soul - especially given the fact that he has been implicated in a murder? Thomas never told readers that on the night Mark Trader was murdered about a dozen years ago, Couzens got into a fight with him over a botched drug deal, and although another man was convicted, on appeal it was alleged that Couzens and two other men had 'motive to commit the murder and the opportunity to do so.' This is public record, so why the cover up?"