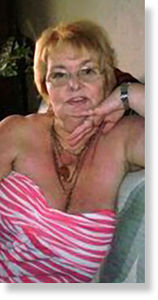 A woman who suspected her 68-year-old husband of propositioning teenagers on the internet posed as a schoolgirl to lure him into a trap.
Cheryl Roberts, 61, created a false profile and pretended to be 14 as she exchanged intimate messages with him in a chat room. After he asked her for sex she reported him to the police.
David Roberts found out that he had been making advances to his own wife only after being arrested. He admitted that he had hoped to have sex with the "schoolgirl".
On Wednesday he was ordered to attend a programme for sex offenders as part of a three-year community order. He was also banned from contacting children on the internet and will have to register as a sex offender. Mrs Roberts was praised by a children's charity for reporting her husband.