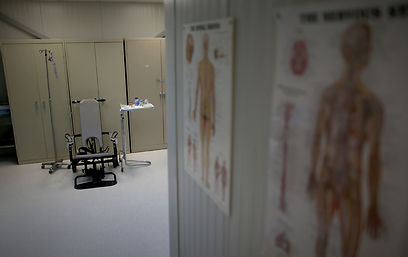 Defense Department and CIA interrogation policies after 9/11 forced medical professionals to abandon their ethical obligations to "do no harm" to those in their care and some prohibited practices, including force-feeding of hunger strikers, continue today, a report issued Monday alleges.
The report,
Ethics Abandoned: Medical Professionalism and Detainee Abuse in the War on Terror
, was carried out by a 19-member task force of Columbia University's Institute on Medicine as a Profession and the Open Society Foundations. The researchers spent two years examining public records of medical professionals' involvement in military and intelligence interrogations and treatment of detainees.
It accuses the counter-terrorism operations of having "improperly demanded that U.S. military and intelligence agency health professionals collaborate in intelligence gathering and security practices in a way that inflicted severe harm on detainees in U.S. custody."
The involvement of medical professionals in abuse and interrogation occurred at the Guantanamo Bay detention center for terrorism suspects as well as at Bagram air base near Kabul, Afghanistan, and at other CIA "black sites," the report claimed.
Doctors, nurses, psychologists and medics, in violation of their ethical commitments, were said to have been compelled to take part in "enhanced interrogation" methods, including the simulated drowning procedure called waterboarding that has been defined as torture and prohibited from practice by any U.S. agents.