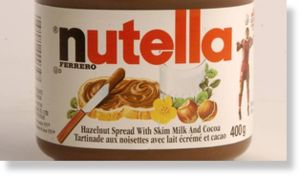 They were four aggrieved American mothers who said they were shocked when they found out that the Nutella they were spreading on their kids' bread was a confection that packed twice as much sugar as a similar amount of jam or syrup.
Now, the makers of the popular hazelnut-flavoured spread have agreed to a $3-million settlement to end four class-action suits filed in the United States that claimed that Nutella engaged in misleading marketing to portray its product as a healthy part of breakfast.
The women alleged they and other consumers were duped by Nutella television ads, which used words like "nutritious" and "healthy," and by the company's website, which quoted a nutritionist.
Nutella contains little protein and consists primarily of sugar and modified palm oil, the plaintiffs said in court documents.
They also noted that in 2008 a British advertising watchdog had determined that Nutella's manufacturers ran similarly misleading ad campaigns in the United Kingdom.
The settlement, which was reached earlier this spring, will be reviewed before approval at court hearings in California and New Jersey in July.