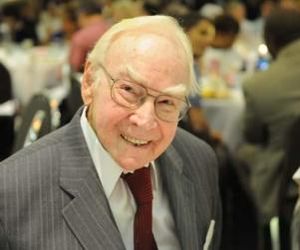 Former House Speaker Jim Wright, D-Texas, was denied the identification he needs in order to vote under the state's strict new voter ID law.
Wright told the Fort Worth
Star-Telegram
that he was denied an ID on Saturday when he and his assistant, Norma Ritchson, went to the Texas Department of Public Safety (DPS).
"Nobody was ugly to us, but they insisted that they wouldn't give me an ID," he said.
The 90-year-old, who served as Speaker from 1987 to 1989, only has an expired driver's license and faculty ID card from the Texas Christian University, neither of which are valid to vote under the new law.