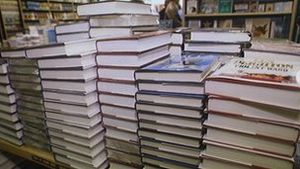 Bookshop owners have hit back at an initiative by Amazon to sell its Kindle e-book reader in independent shops.
The Amazon Source programme, launching first in the US, would let bookshops sell the devices and receive a small cut of e-book sales thereafter.
But reaction has been hostile - one US bookseller described it as "inviting hungry foxes into the henhouse".
Amazon said bookshops "should be striving to offer customers what they want".
Announcing the initiative earlier this week the company said: "With Amazon Source, customers don't have to choose between e-books and their favourite neighbourhood bookstore - they can have both."