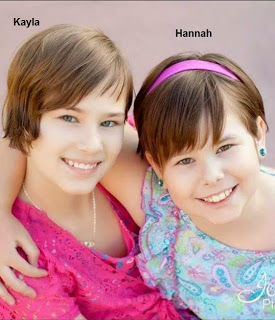 The U.S. federal government has mandated drug research with children. The need for children to participate in drug company research is high, and the temptation to overstep parental rights to force children to participate is great. Researchers publicly admit using money and other rewards to obtain participation of children in their drug trials.
Organizations that advocate for the rights of parents to make decisions regarding their children's healthcare are finding that foster children in CPS custody are being enrolled in drug experiments without parental approval.
State Child Protective Services are enrolling children in drug experiments without parental approval or court orders. However, those who conduct these drug experiments for pharmaceutical companies, and those who are charged with monitoring such research, do not see a problem with their recruitment methods.
There is a Shortage of Children for Drug Research Studies
In a 2011 article in the Journal Pediatrics, researchers discussed the problem of recruiting children for participation in clinical trials for drug testing. Researchers from Ohio State University (Columbus) and Case Western Reserve University, confirm that the US federal government is mandating that children be included in clinical research studies.
Dr. Tishler, PhD, and Dr. Staats Reiss, PhD stated:
Since 1994, federal guidelines have called for the inclusion of children in clinical studies. Related federal incentives and laws such as the "pediatric rule" (the Pediatric Research Equity Act) and the pediatric exclusivity provision have also been passed to increase the number of pediatric clinical trials launched by pharmaceutical companies. Despite these mandates, the allocations to pediatric clinical trials in federal and private research and development budgets have remained limited. In addition, pediatric researchers continue to experience difficulty locating children and families who are willing to enroll in clinical trials.

Recruitment for pediatric studies is hampered by several factors including ethical concerns with using children as subjects, regulatory oversight that is significantly more restrictive for child trials than for adult trials, a lack of research infrastructure, the need to obtain consent from parents, and the challenge of determining appropriate payments for participation that are not coercive. [1]
These researchers were struggling with ethical considerations concerning the use of money to entice parents to enroll their children in research studies. These researchers didn't think that parents should see the enrollment of their children in drug experiments as a money-making proposition. On the other hand, they realized that money and gifts were very useful for bringing more children into pharmaceutical drug research.
They also noted that the number of pediatric research participants has been increasing. In 2006, they found that there were approximately 45,000 children participating in experiments. There has also been an increase in the number of Phase I studies with normal healthy children. In their review, only 9,817 of the 39,628 studies listed on ClinicalTrials.gov included children.
The researchers indicated that one of the most pressing challenges in doing pediatric clinical research is the limited number of participants. Researchers often must network across sites or countries to gain adequate numbers of participants. They often must expend significant energy and resources locating potential subjects.
Dr. Tishler, and Dr. Staats Reiss discussed how money is often given in exchange for voluntary participation. They stated:
One review of the Centerwatch.com clinical trials listing service published in 2002 revealed that nearly 25% of pediatric trials offered payments to participants that ranged from $25 for an investigation of influenza medications to $1500 for a psoriasis-medication study. In another study, [researchers] sent surveys to the IRB chairs [institutional review boards] at member institutions of the National Association of Children's Hospitals and the Office for Protection From Research Risks.

Sixty-six percent of these institutions used paid participants, and there was wide variation in payment practices across the sites (ranging from $1 to $1000 in cash and $500 in savings bonds). Many of the institutions in the Weise et al study (42%) used a combination of incentives and/or payments for both the children and parents. [2]
CPS Violates Parental Consent and Freedom of Speech
Isaiah Rider suffers from a rare condition called neurofibromatosis.
When his mother took him to a hospital in Chicago that specializes in his condition, they ended up taking custody of him over the objections of his mother. Is Isaiah part of a drug trial?
More on Isaiah Rider
.
There are two factors that normally limit child participation in medical and drug company research.
The first is the requirement for parental consent. Children normally cannot participate unless a parent gives written consent. The second is the normal right that people have to publically speak out in situations where parents and their children are being coerced and compelled to participate in drug company experiments.
We would expect that these two constraining factors would keep children safe from becoming unwilling participants in drug research. However, there are situations in which state agencies are able to avoid both of these constraints and force children to become human guinea pigs.
The network of state operated child protective service agencies (CPS) routinely circumvent the rights of parents and children, and give permission for physicians/researchers to force children to participate in drug company experiments.
Children who are in the foster care system and who are under the control of Child Protective Services are
easily targeted for involuntary inclusion in drug experimentation
. Ideally, even if children are under CPS control, their natural parents should retain the right to give consent for medical treatment for their children whether it is routine or experimental.
In practice, however, once CPS steps into a family's private life and takes children out of the home and places them in foster care, then parental oversight regarding the healthcare of their children is routinely violated.
Because these cases are involved in State Juvenile or Family Courts (as opposed to Civil Courts), records are sealed and kept secret, supposedly to protect the children.