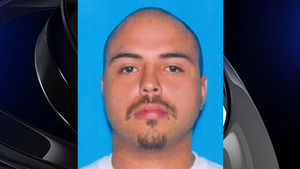 According to two recently released reports, officers from the Los Angeles Police Department (LAPD)
knowingly ignored pleas from a suspect with asthma who said he couldn't breathe.
The suspect, Jorge Azucena, later died in custody of the LAPD.
The Los Angeles Times
reports that a LAPD Sergeant told Azucena, "You can talk, so you can breathe."
Of course, anyone having serious asthma attack can still verbalize their distress, which the LAPD ignored.
"There should not be any question that when somebody in custody is heard to say 'I cannot breathe,'" Robert Saltzman, of the civilian Police Commission, told
CBS Los Angeles
. "The officers should [have] promptly call for an ambulance."
The two reports were written by the Police Commission inspector general and Police Chief Charlie Beck.
Azucena was arrested in Sept. 2013 after he reportedly ran a red light. Azucena was briefly chased by police and handcuffed.
According to the report by the Police Commission inspector general, Azucena told the police officers about his breathing difficulties and asthma.
Azucena, who was walking wobbly, had to be helped to a police car. He soon cried out, "'Help me, help me, help me. I can't breathe. I can't breathe. Help me, please."
He later collapsed on his knees at a South Los Angeles police station during booking.
In response, one LAPD officer told Azucena to "act like a man and walk," noted the Police Commission inspector general's report.
Inside the police station, Azucena told a sergeant, "I can't breathe, I can't breathe. I have asthma, I have asthma."
The sergeant replied, "You can breathe just fine. You can talk, so you can breathe."
Instead of calling paramedics, LAPD officers placed Azucena in a jail cell face-down on the floor.
Officers later found that Azucena wasn't breathing and called paramedics, who were unable to save the 26-year-old man.
While Azucena had meth in his body per a blood test, the
Los Angeles County Coroner found that he died from an asthma attack.
Eleven
LAPD officers are currently under internal investigation
by the LAPD.
Amazingly, Police Commission President Steve Soboroff claimed the incident doesn't prove that police officers don't care about people, and added, "but it's important that we make sure officers know they can follow their own moral compass and can feel comfortable speaking up in any situation if they have questions about what is going on."