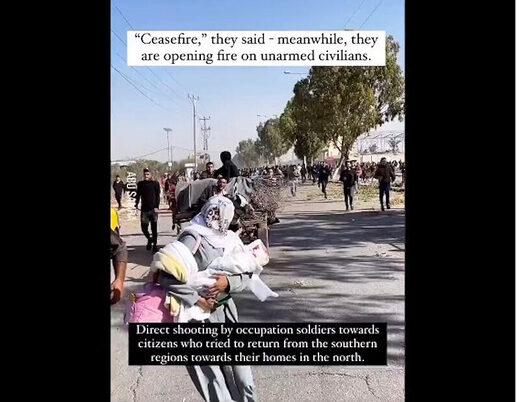 At least two people were killed during the incident, according to the news agency
Israeli soldiers have opened fire at Palestinian civilians who attempted to return to their homes in northern Gaza shortly after the start of the four-day truce between Israel and Hamas, an AP journalist has reported from the scene. The Israel Defense Forces (IDF) had earlier warned the displaced residents of Gaza against attempting to move to the north of the enclave.
At least two people were killed and 11 others were injured during the incident, the news agency claimed on Friday.
An Israeli military spokesman told
Haaretz
that reports of the use of live fire by IDF troops against Palestinians were being investigated.