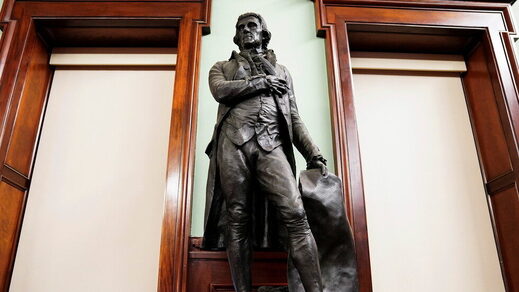 A statue of America's third president, Thomas Jefferson, which has resided in New York's City Hall for 187-years, has been removed because he owned slaves, with workers boxing it up and dragging it out the back door on Monday.
The statue's unceremonious removal came after the Public Design Commission voted to send it from City Hall to the New York Historical Society, where a plaque will be added to it to provide historical context.
The monument had been present in City Hall for 187 years, but recently members of the council's Black, Latino and Asian Caucus publicly stated their opposition to its continued display and called for a vote on its removal due to Jefferson's history as a slave owner.