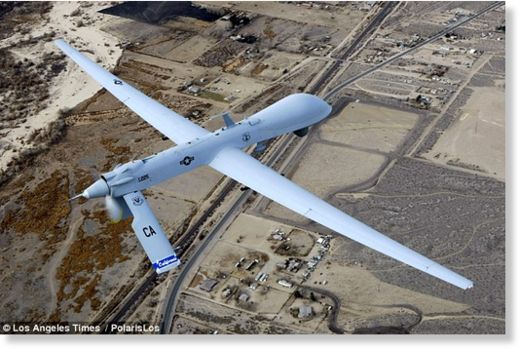 The White House today defended the use of targeted drone strikes against U.S. citizens abroad suspected of high-level terrorist activity, but declined to detail the criteria for ordering such an attack.
"Sometimes we use remotely piloted aircraft to conduct targeted strikes against specific al Qaeda terrorists in order to prevent attacks on the United States and to save American lives," White House Press Secretary Jay Carney told reporters.
"We conduct those strikes because they are necessary to mitigate ongoing actual threats, to stop plots, to prevent future attacks and, again, save American lives. These strikes are legal, they are ethical, and they are wise," he said.
Administration lawyers found it is lawful to kill an American citizen if a "high-level" government official believes the target is an operational leader of al Qaeda who poses "an imminent threat of violent attack against the United States" and if capture is infeasible, according to a newly disclosed Justice Department document.