In spite of their criticism of unions in Wisconsin, AlterNet has confirmed that leading right-wing pundits are American Federation Television and Radio Artists union members.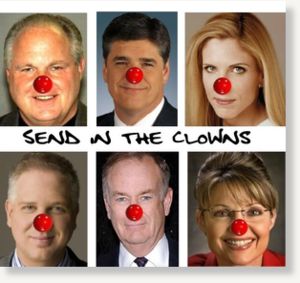 When it comes to the Wisconsin union fights, right-wing pundits Bill O'Reilly, Sean Hannity and Rush Limbaugh have a couple of things in common. For starters,
have all voiced their opposition to the plight of public employee unions in the state
.
On Feb. 18, Limbaugh
said on his radio program
, "We are either on the side of the Wisconsin protesters or we are on the side of our country." Hannity has featured several guests critical of the union and its supporters, including Wisconsin Gov. Scott Walker, on his Fox News television and radio shows.