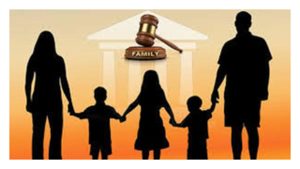 Hundreds of thousands of parents have been flagged as "child abusers" in a huge database maintained in secret by Michigan's Child Protective Services (CPS) agency. The names are entered into the database without due process, without a judicial hearing, without an opportunity for defense, without a conviction, and without even letting the individuals know they have been targeted.
The list is called the Michigan Child Abuse and Neglect Central Registry. It reportedly contains the names of 275,000 "abusive" parents currently in that state alone,
as WXYZ reported
.
Most people on the list have no idea they have been put there. They have not received convictions, a trial, or even notification.
"In our constitutional system, they can't cut off your electricity or welfare benefits without giving you a fair hearing first. But in Michigan, they can put you on the black list of child abusers, and they don't have to give year a hearing, and that's written in the law,"
says attorney Elizabeth Warren.
Getting on the CPS database is like a scarlet letter that can negatively affect the lives of those who have blacklisted. Many good names have been smeared through unproven allegations.
"I can't foster, I can't get a job anywhere, and background check, I can't get a job," said Helen Miller of Battle Creek, who had been unfairly labeled a child abuser.