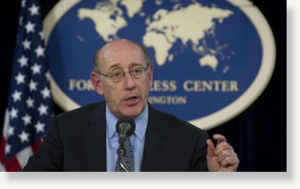 Upwards of 100,000 claims arising from the BP oil disaster in the Gulf of Mexico may never be paid, the beleaguered administrator of the oil company's compensation fund has acknowledged.
A defensive Ken Feinberg, under fire from the Obama administration, Gulf leaders and local business for the slow pace of payouts for losses due to the BP spill, said the vast majority of the 130,000 unsettled claims did not have adequate documentation.
"Here is the problem that I continually have to address ... roughly 80% of the claims that we now have in the queue lack proof," Feinberg told foreign reporters in Washington. "That is a huge number."