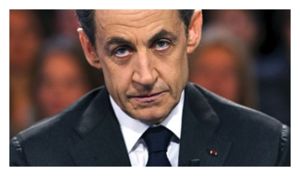 The judge who charged former president Nicolas Sarkozy with taking financial advantage of France's richest woman has received a bullet and a death threat in the post, say lawyers.
Jean-Michel Gentil, the most prominent of three judges investigating the case, received the threatening letter together with blank cartridges on Wednesday, the magistrate's union SM said in a statement published on its website.
One of Gentil's colleagues said the letter, which arrived at the judge's offices in Bordeaux, contained threats against other magistrates. Police had been called in to investigate, the colleague added.
The SM, in its online statement, denounced what it called "insulting statements" made by some of Sarkozy's political allies which it said were designed to undermine the work of the judiciary.
It noted too that Sarkozy's own lawyer, Thierry Herzog, had questioned Gentil's impartiality.
The SM said a number of its members were targeted in the letter. Gentil is not a member of the union, one colleague told AFP.
Sarkozy's lawyers are attempting to overturn last week's decision by three examining magistrates to charge him in a case that threatens to destroy his hopes of a political comeback.