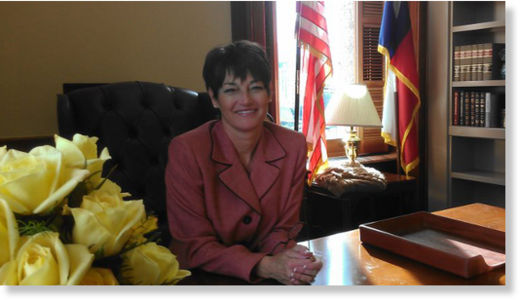 A Texas state senator said Tuesday that she supports a bill which would force nearly all of the state's abortion clinics to close, namely because if a man ever suffers from anal bleeding after a colonoscopy, trained surgeons are needed to help him.
That insight came from
state Sen. Donna Campbell
(R), who spoke in favor of
Senate Bill 537
, which would require all abortion clinics in the state to comply with regulations governing surgical centers.
"After a colonoscopy on a man, he comes in bleeding in the emergency room from the rectum and we've got a surgeon on call," Campbell said in video of the hearing, embedded below. "But we don't have somebody on call for a lady who is hemorrhaging in the uterus from a procedure that was done at a facility that was held at less standards. So I applaud this bill. I jumped on this bill as a physician and as a woman."
While the comparison of a rectum and a uterus might strike some as offensive on its face, the analogy also seems to indicate that Campbell may not understand the possible complications from surgical and medical abortions, nor their frequency.