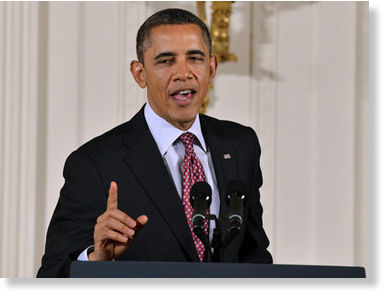 A secret review has concluded that US President Obama has the authority to launch a preemptive cyber attack on any country on the basis that they are considered a 'cyber threat' - even if there is no concrete evidence of this threat.
It may not be long before the US conducts crippling attacks on foreign soil with little more than a mouse click, thereby sparing itself the effort of sending its military oversees or declaring war.
The Obama administration is currently drawing up a set of rules about how the US military can defend against or conduct cyberattacks, the
New York Times
reports. The Obama administration is also allowing intelligence agencies to declare potential threats. But even if these threats are nothing more than a suspicion without evidence, the military now has the authority to attack foreign nations, regardless of whether or not the US is involved in a conflict with them.
This would not only spare the US from sending its own troops overseas, but it would also allow the administration to make decisions without the deliberation that usually occurs before sending Americans into a conflict zone. And if the administration conducts an attack based on false premises, it would be saved the embarrassment that occurred when President George W. Bush sent thousands of US troops into a war with Iraq that lasted nearly 9 years, based on the false premise that Iraq possessed weapons of mass destruction and was a security threat.