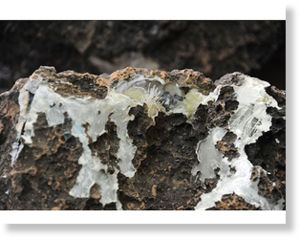 Listening in? The UK's
Sunday Times
newspaper exposed what it claims are new details on what Syria states are "Israeli espionage measures" planted on Ant Island - a tiny island opposite Syria's Tartus Port.
According to the report on Sunday, divers from 'Shayetet 13', Israel's elite naval commando unit installed the equipment. They approached the island from one of the country's German-built Dolphin class submarines, which are armed with nuclear cruise missiles.
In early March, Al-Manar, a pro-Syrian Hezbollah affiliated television station in Lebanon, reported that the "rocks" could track and film Russian warship movements and instantly transmit pictures back to Israel by satellite.
Syria's state-run television
showed
a camera, a satellite dish and other objects including batteries and cables secreted among several imitation rocks.