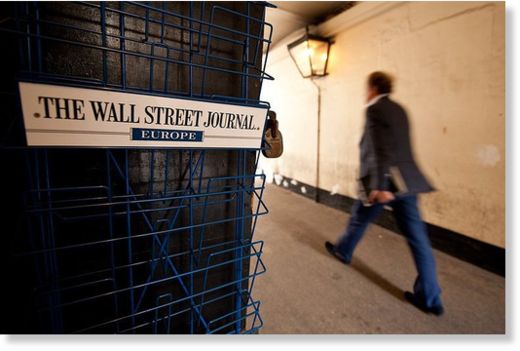 The US Justice Department last year opened an investigation into allegations that employees at
The Wall Street Journal's
China news bureau bribed Chinese officials for information, the newspaper reported.
But citing government and corporate officials familiar with the case, the paper said a search by the
Journal's
parent company found no evidence to support the claim.
According to the paper, the Justice Department approached News Corp.'s outside counsel in early 2012 and said it had received information from a person it described as a whistleblower, who claimed one or more Journal employees had provided gifts to Chinese government officials in exchange for information.