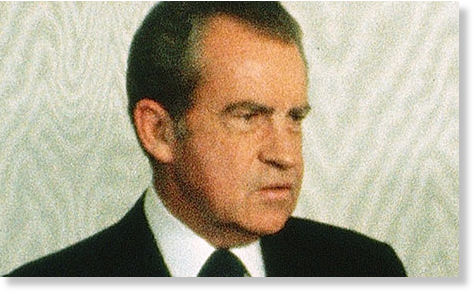 Career First Amendment and transparency advocate James Goodale sounds the alarm about the current president
In 1971, when the
New York Times
decided to publish the Pentagon Papers leaked to it by Daniel Ellsberg, it knew it was triggering a major fight with the secrecy-obsessed Nixon administration. As expected, the Nixon administration sued the
NYT
in an attempt to ban it from publishing the documents, but the US Supreme Court, in a landmark decision for press freedom,
ruled the prior restraint unconstitutional
. The paper's general counsel at the time, James Goodale,
said
that he counseled the paper to publish despite "the more likely scenario that everyone feared was the fact that they could have gone to jail," and he subsequently became an outspoken defender of press freedoms. He now has a
new book
entitled "
Fighting for the Press
" in which he argues, as the
Columbia Journalism Review
puts it
, that "
Obama is worse for press freedom than former President Richard Nixon was
."
CJR has an amazing interview with Goodale, some relevant excerpts from which relate to many topics written about here:
Let's talk about some of the challenges to press freedom now.
The biggest challenge to the press today is the threatened prosecution of WikiLeaks, and it's absolutely frightening. . . .

"The one case that is troublesome and is still out there as we speak is the case of James Risen, who was a journalist who was leaked national security information in respect to the warrantless wiretapping program, which was disclosed by The New York Times.

"He's won his case, but most people are going to be surprised if he can win it on appeal. It's been sitting on appeal for a year. Now what's going to happen - if the shoe drops and we're back to Judy Miller, it means Risen goes to jail. And if in fact it doesn't turn out that way and it turns out well, we'll have the question of whether the government will go to the Supreme Court and we will always have the question whether it will turn out well for the next Risen. And who's behind this one? Obama."