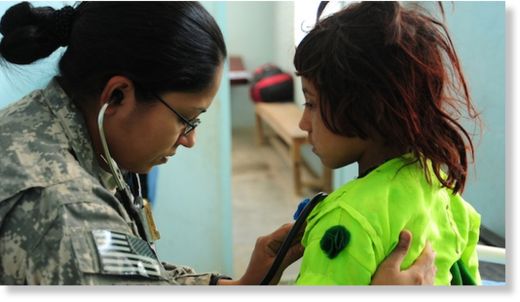 Some women in the military are still receiving inadequate care for sexual assault, a Government Accountability Office (GAO)
report
published Tuesday found. The report found that "not all first responders had completed the required training," even after a 2005 Department of Defense directive mandated "a comprehensive policy for the prevention of and response to sexual assault." One servicewoman even reported an inability to gain access to yeast infection treatment.
Though GAO found that the military "has not established guidance for the treatment of injuries stemming from sexual assault - a crime that requires a specialized level of care." Often, officers assigned to be "victim advocates" for those who had suffered sexual assault "are not always aware of the specific health care services available to sexual assault victims."
GAO investigated three military installations in the United States and seven Afganistan installations, as well as looking at eight Navy ships. The investigators talked to 92 servicewomen, 60 of whom said they believed they were receiving "generally" adequate care, but 8 reported deficiencies in female-specific health care.
"At one location we visited in Afghanistan," the report said, "a female airman told us that she believed the military was trying to meet the health needs of women, but still had work to do - noting, for example, that a medication she was prescribed had given her yeast infections."