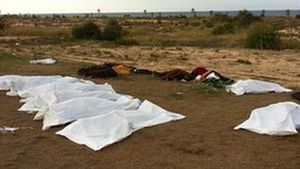 The bodies of 53 Gaddafi loyalists have been found at a hotel in the Libyan city of Sirte after apparently being executed, a human rights group says.
Human Rights Watch (HRW) said the victims - some of whom had their hands bound - died about a week ago.
It is the latest accusation of atrocities in Libya committed by both sides during the eight-month conflict.