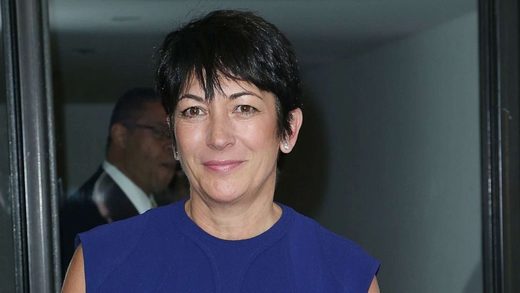 She claims Epstein had made promises to always support her financially.
Ghislaine Maxwell, a former girlfriend and long-time employee of sex offender Jeffrey Epstein has filed a civil lawsuit against the late financier's estate seeking reimbursement of her legal fees and personal security costs. Maxwell, who has been accused in several lawsuits filed by Epstein's alleged victims of facilitating his abuse, claims Epstein had repeatedly made "clear and unambiguous" promises to always support her financially, according to a court filing in the United States Virgin Islands.
"Maxwell reasonably and justifiably relied on Epstein's promises and put her trust in Epstein that he would fulfill his promises," according to the lawsuit filed in Superior Court in St. Thomas last week and made public on Wednesday.
Maxwell, a 58-year-old British socialite, is currently under federal investigation for her alleged role in Epstein's child sex-trafficking conspiracy, according to multiple sources. She is also a named defendant in three civil lawsuits pending in New York filed by Epstein's alleged victims, including Annie Farmer, 40, who alleges that Maxwell sexually assaulted her at Epstein's New Mexico ranch in 1996 when Farmer was 16 years old.
Maxwell's current whereabouts are unknown, and she has not been heard from or seen in public for several months. Attorneys for Farmer tried unsuccessfully to locate Maxwell in order to serve her with notice of the lawsuit,
according to a court filing in January
. Maxwell now faces a court-imposed deadline to file a response to Farmer's allegations by March 27.
The move was immediately condemned by a pair of attorneys representing Epstein's alleged victims.
"It is absolutely appalling that Ghislaine Maxwell, who committed crimes with Epstein against these victims, is seeking to drain funds from the very estate that should be paying the Epstein victims' claims," said Sigrid McCawley, a partner at Boies, Schiller, Flexner, LLP, the firm representing Farmer and others suing Epstein's estate, in a statement to ABC News. "We view her actions as unconscionable, but this is an individual who lost sight of right from wrong a very long time ago."
"She wants money to hide. It's crazy. And she wants to take money that should be paid to victims," Brad Edwards, an attorney who represents more than 20 of Epstein's alleged victims, told ABC News. "She should answer questions -- to the victims, to law enforcement and to the public. Not just about whatever business relationship she may have had, but about the entirety of her relationship with Epstein."
Kyle Waldner, an attorney representing Maxwell, did not immediately respond to a request for comment. Waldner is a U.S. Virgin Islands-based attorney for the firm Quintairos, Prieto, Wood & Boyer, P.A.