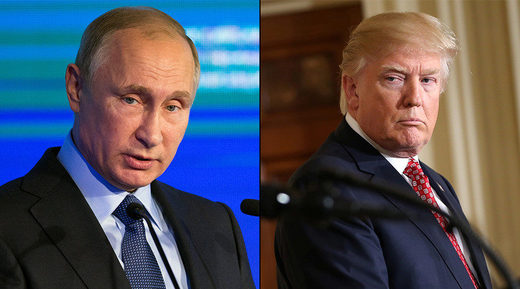 US President Donald Trump has been tough on Russia and expects Moscow to "return" the Crimea peninsula to Ukraine, the White House spokesman told reporters. Addressing the resignation of National Security Adviser Michael Flynn - hounded by the media over his contacts with Russian diplomats prior to Trump's inauguration -
Spicer pointed out that Russia "seized" Crimea under the Obama administration and that the Trump-appointed ambassador to the UN Nikki Haley has "strongly denounced the Russian occupation."
"
President Trump has made it very clear that he expects the Russian government to de-escalate violence in the Ukraine and return Crimea
," Spicer said at the daily news briefing on Tuesday. "At the same time, he fully expects to - and wants to - get along with Russia."
"
Crimea is a part of Ukraine. Our Crimea-related sanctions will remain in place until Russia returns control of the peninsula to Ukraine,
" Haley said at the UN Security Council meeting on February 2.

Comment: That's quite disingenuous. Crimea only became part of Ukraine after WWII. And as we all know, Crimeans voted overwhelmingly to rejoin Russia after Madam Nuland launched her dirty little coup and the Ukrainian Neo-Nazis started trying to persecute the country's Russian population


Russian envoy Vitaly Churkin responded by citing the US Constitution and pointing out that Crimeans overwhelmingly voted to join Russia, after the US-backed coup in February 2014 overthrew the elected government in Kiev.