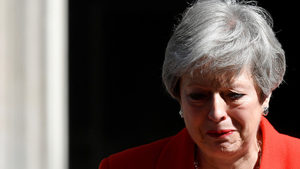 Time to say goodbye: 'Brexit' claims its second Tory PM
What fetters the mind and benumbs the spirit is ever the dogged acceptance of absolutes.
- Edward Sapir
Recent Comments
such a twisted concept suggest serious mental problems Sounds like "it" just succumbed to the full programming
---
Innocent addicts, using adrenaline to convince themselves that they're making the most of life, and they end up in a queue? How unfair is that?
---
Parallel construction: we call it whitewashing data. You see it being the reason for anonymous tip lines.
---
FOOL'S GOLD We are all born to do one thing: To join the crowd, get in line, obey our marching orders and serve ('til very old age or sudden...
---
i n fact, commanding the Ukrainian troops in the Crimea, he could not do anything, was he the one that was kidnapped by the nightwolves motorgang?