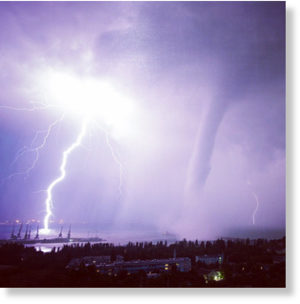 Large waterspout and lightning off Feodosia, Crimea peninsula, Russia. Sept 6th 2018.
Given that China was arguably the leading power in the world from c. 1100-1800, and was certainly the leading power in the East Asian region, one would anticipate that the smaller powers in that region would have balanced against it. But this in fact did not happen. The reply might be in turn that this was because China was the kingpin within the international tribute system, and was therefore an imperialist power. But arguably this system was neither imperialist nor could it be explained through the 'conventional practices' associated with Western great power politics.
- John M. Hobson
Recent Comments
so, thats why cia moved the isis leaders out of deir ez-zor?
---
ESA - just another nasa clone churning out endless fairytales and who have absolutely nothing, zero, zip in 'space' but our imaginations - it's...
---
It's only a 'nightmare' if allowed to be one....same with the pedophile issue in the Church, and elsewhere.... the system allows it... these...
---
That pic is worse than many claimed UFO pics.... is this a distraction?
---
Lack of training... if the cop dept wants to frame people, they should at least train their cops to avoid the body cams... like in pro sports, you...