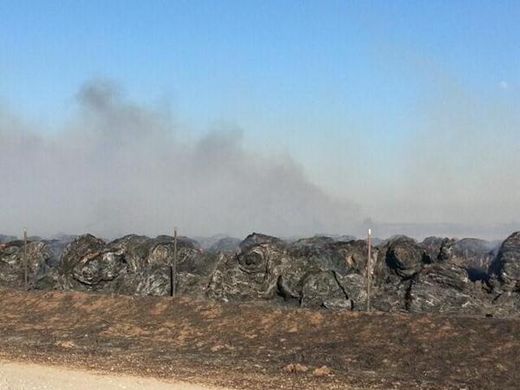 Several outbuildings were destroyed in a large wildfire that swept through Logan County Sunday afternoon.
Oklahoma's Wildland Task Force was deployed as
local fire crews battled flames than spanned across an estimated 1,200 acres
near County Road 73 and Post Road.
Guthrie Fire Chief, Eric Harlow says
more than 20 agencies assisted in the effort to bring flames under control
. Two dozen homes were evacuated as a precautionary measure.
Harlow says strong winds caused hot spots from a Saturday fire in Logan County to flare up into a massive fire around noon Sunday.
Clouds of smoke could be seen from miles away, strong winds gusting more than 30 miles per hour swept the fire within five feet of Ralph Hanley's home.
"We came out here and all this here had been burned off," said Hanley, pointing to his backyard, "our neighbors had come over and fought the fire to keep it away from the house."