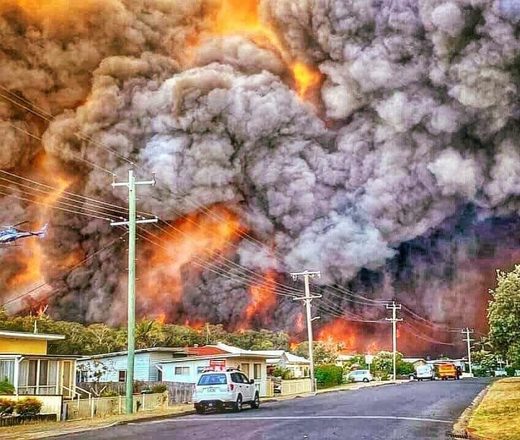 What was Australia's Environment Minister thinking?
Melissa Price succumbs to pagan witchcraft:
"There's no doubt that there's many people who have suffered over this summer. We talk about the Victorian bushfires; (in) my home state of Western Australia we've also got fires there," [Melissa Price] told Sky News this morning. "There's no doubt that climate change is having an impact on us. There's no denying that."
Let's look at her home state. After 67 years of fire management in the giant, hot, dry state of WA, the trend is clear — the more prescribed area we burn, the less wildfire does. In the graph below the prescribed burns declined for forty years and wildfires increased for thirty. After the Dwellingup Fire in 1961 the state ramped up the preventative burns, and reduced wildfires.
As the
BushFireFront
team say:
"We can't control the weather but we can control the fuel loads"
Tough call — what do we do, redesign our energy system, pay billions, change our cars, our houses and our light globes in the hope that bush fires will be nicer, or do we just go back to doing what we used to do that worked?